About Mark Olsen Contact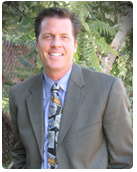 Mark was born and raised in Holladay, Utah. After high school graduation Mark attended Brigham Young University and then served a mission for the LDS church in Vienna, Austria. It is in Austria that Mark began his life long quest for Architecture and Design. Mark was always one who paid attention to detail. It was architecture that focused his demand for exactness and perfection. Following his mission he returned to BYU and then later the University of Utah. After Graduating with a degree in Business Finance with a strong emphasis in Real Estate. Mark began his career in Home Building during college but after graduation put it on hold to fulfill a lifelong dream as a pilot in the United States Air Force.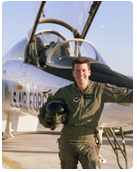 Mark served actively for a number of years then transferred to the Reserves in Utah where he served another 7 years as a pilot in the Utah National Guard. Mark started his present company (Olsen Traditional Homes, Inc.) in 1993 after leaving active duty. Olsen Traditional Homes has been his prime focus for over 20 years. Although monetary needs are always a concern, his main focus has always been to better the city with tasteful architecture and proper honest dealings. Mark is very proud that in his life long career of real estate development and building he has never had a upset client and never once allowed a single bill of the many thousands to be paid late or unpaid. A difficult but worthwhile challenge concerning our recent economy. Mark resides in Holladay with his wife and is the father of five beautiful children.